Iconic Attraction In The Kovalam Beach
Kovalam beach is cornered by the great Arabian Sea. It is located in Trivandrum district of Kerala. The term, Kovalam means groves of coconut. This name suits this beach town as it is filled with coconut trees and beach resorts. It has been an iconic tourism spot since 1920s.
This article talks about the Kerala tourist attractions Area that make this area, very famous.
Lighthouse Beach
When you check out images for Kovalam beach, you would find this cliché lighthouse in most of the pictures. This lighthouse is the landmark of this beach. It is located on a small hillock called Kurumkal.This lighthouse is open to tourists for enjoying sunset and sunrise. You can find biking and cycling activities around the lighthouse.
Adventure activities
When it comes to a tropical beach area, adventure activities are never missed. The top adventure activities to enjoy here are boating, windsurfing, cruise and others. There is a vessel club near the backwaters which provides cruise options to enjoy places near Kovalam beach.
Read Also: Top 10 Exotic Beach Holiday Destinations in India
Valiyathura Pier
This pier of Kovalam beach is located a little away from the main area of Kovalam beach. People visit this pier for fishing and spotting ships. It is also an important area for sunset watching.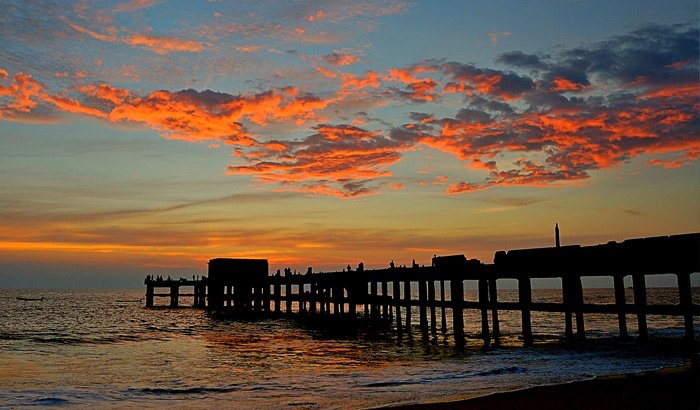 Ayurveda massage
You can find Ayurvedic treatments with exotic medicinal herbs that are found in the wilds of the mountain ranges. These treatments are said to provide considerable relief from many chronic disorders. Beware of fraudulent activities and choose only authentic massage centres.

Suggested tour:- 15 Days – Kerala Tour (Ayurveda Treatment)
Foodie time
Fishing is an important activity and career for people around this area. Thus, you can be sure that the restaurants and eateries around the beach are provided with fresh fish every day. You can enjoy a wide range of delicacies and snacks that are made with seafood here. The Kerala cuisine has a unique coconut flavour in its all dishes. You ought to try some savouries as you enjoy the sunset or after an exhausting adventure activity.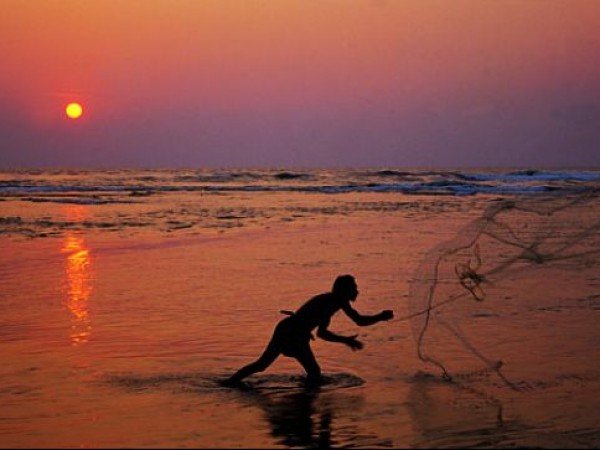 Picnic
This beach is very famous for its peace. Since there are no adventure activities available near the lighthouse area, you would not find many tourists in this beach area. This makes this beach, best choice for those who want some peace. You can find many picnic spots that are shaded with coconut trees and the cool white sand would energize you. All you need is an umbrella, a small blanket and someone for a company. You can find restaurants around this beach area too.
There are no adventure activities available near the lighthouse area, you would not find many tourists in this beach area.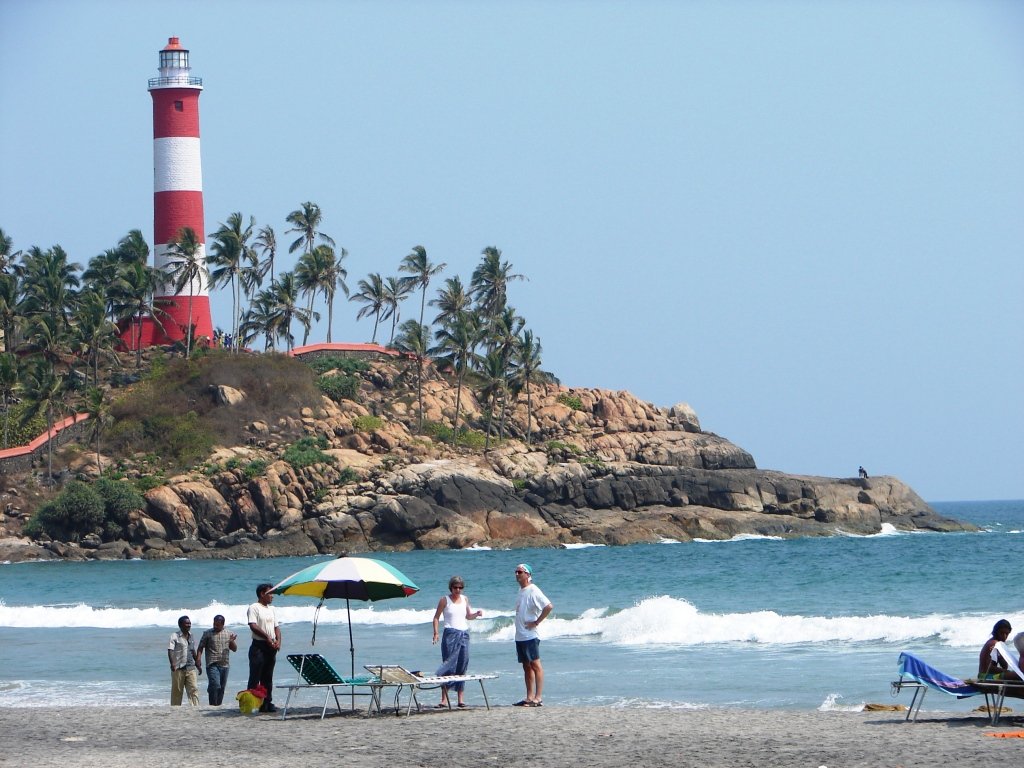 Read more: Delicious Dishes in Goa: What and Where to find ?
Houseboat
How can you miss houseboat in Kerala? Kovalam is close to backwaters and you can find numerous types of houseboats for rent here. If your budget does not allow a houseboat, hire a catamaran and enjoy some water time. You can also swim in these waters. Just an hour ride in a country boat would do the magic.
Suggested tour 3 Nights 4 Days – Kerala Tour (Backwater Experience)
Marine aquarium
There is a small marine aquarium near the beach for tourists with children. You can find many exotic tropical fish species here. This aquarium is very close to the lighthouse and you can enjoy some educative time here with colourful fishes, mesmerizing tank environment, turtles and others.
These are just the top attractions that every tourist should and ought to enjoy. Apart from these, there are numerous activities and options available in and around this beach town for a fantastic and holistic vacation. Kovalam is not just a beach; it is a complete tourism destination.
The best time to visit Kovalam beach is from September to March.
Read More : Ten Romantic Hill Stations in South India
More info about Kerala:-