Yamunotri – Detailed Information about Yamunotri Dham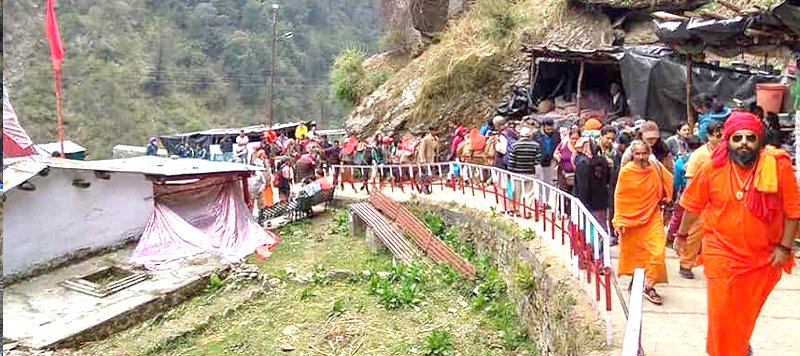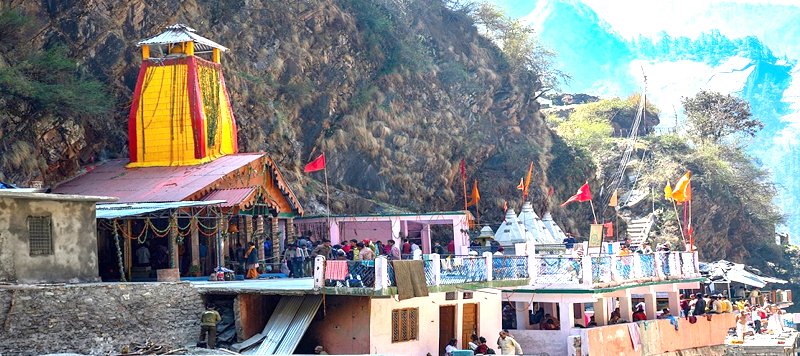 Yamunotri holds its importance in the Hindu religion as it is believed to be the origination point of River Yamuna. The place is located in Uttarakhand. It is believed that the Yamuna river starts flowing from Yamunotri. This is one of the most visited religious spots by Hindu Pilgrims.
The place is flooded by Hindu pilgrims for an entire year. during summer, you may find religious leaders and believers traveling from across the nation to this spot.
The river Yamuna is believed to be one of the daughters of Yama and Surya. Yama is believed to be the Lord of death in the Hindu religion. This is why the Yamuna river has always had religious significance. As per the Hindu belief, if you bath once in your lifetime in the Yamuna, you will be cleansed of all your evil deeds. This is what is another alternative to achieve Moksh in the Hindu religion
When visiting Yamunotri, you get a chance to bathe in some of the Hot water Kunds (pools). It is a sacred place and so pilgrims that visit Yamunotri often cook their food here in the hot water springs. It is here that you will also come across one of the most important religious places of worship – the Yamunotri temple.
The shrine rests on the feet of the Yamuna river nearby to the Western parts of the Garhwal Himalayas. It is believed that the river Yamuna originates from the ice glaciers at the foot of the Kalind mountain ranges. The ranges are located at a height of 4421 meters above sea level.
History of Yamunotri Temple
As far as the history of the temple is concerned, Maharaja Pratap Shah of Garhwal – Tehri had built the original temple of Yamunotri. You may find that the temple is located at the foothills of the Kalind ranges. As the place is also the origination point of the Yamuna river, so the river water here is crystal clear and pollution-free.
This is where the river is also worshipped by its devotees. It is also believed that Asit Muni legend had visited this place. You may find that the temple holds its strong historical importance as well. It is worshipped by Hindus as a very sacred river next to the Ganges. The river is surrounded by sky-high ice peak covered mountain ranges.
The spot is also surrounded by the lush green landscape. The temple courtyard is also famous for its Divyashila, which is carved out of a single big rock piece.
Importance of Yamunotri
If you are planning your Char Dham yatra then Yamunotri is one of the most important parts of this yatra. The temple is dedicated to the Yamuna Devi. It holds its importance in Hindu mythology.
Information travelers should know when traveling to Yamunotri
There is much information that travelers should know when traveling to visit Yamunotri. Some such important information you will find is listed here below.
If you want to start with your Char Dham yatra to Kedarnath, Badrinath, Gangotri, and Yamunotri, then you should always begin your pilgrim yatra from Yamunotri first.
For visiting any of the two destinations mentioned above, you may have to visit the Rishikesh as your journey will start from there. You can alight bus that starts from the Haridwar station.
The place can easily be reached via the road route if you are traveling by bus. The route is surrounded by high hills and so landslides are very common in this region. It is advisable to collect details of the destination before you start your journey.
The parts of the journey that will be covered via foot can be assisted by porters. He will help you to take care of your heavy luggage during the journey. It is important to book the porter services at the bust station as the fee has to be decided in advance.
You should wear shoes that are made up of rubber material. the material should be slip-resistant so you are safe. It is also advisable to carry a supporting stick with you while walking as the terrain is quite uneven.
If you come across any fruits or plants on your way then avoid touching them. They might be poisonous. The place is raw nature and so you may find a lot of scorpions on your way.
It is also advisable to avoid drinking water from free-flowing waterfalls as it may not be hygienic. Always carry water and other edibles with you. Carry candies and glass with you during the journey. You can prepare a sugar solution if you feel short of energy. Try and rest a few minutes in between your journey.
The place is also surrounded by poisonous flies and insects so you may have to take precautions. Always cover your entire body when traveling to Kedarnath and Yamunotri Dham. You should keep disinfectant or tincture with you when traveling to avoid a painful bite.
It is also advisable to avoid eating peaches and apples that are raw.
Always carry sufficient warm clothing as the place is freezing during the season.
On the way you will find a lot of hot water sources so always maintain hot water with you. It is helpful. You can use water to cook rice and potato.
On the way you will also get a chance to visit the Ganga river. Never miss this opportunity.
Routes to travel to Yamunotri
Via Air Route

To travel by air you may have to travel to Dehradun airport base. The place is located in Uttarakhand. Yamunotri is approximately 220 km from Dehradun. You can reach Dehradun via Delhi airport. You can rent a cab service to reach Yamunotri.

Via Train

To get to, Yamunotri you may have to reach Rishikesh railway station. The place is located at a distance of 172 km from Rishikesh station. At the Rishikesh railway station, you can rent a cab service to reach Yamunotri.

Via Bus

Local and tourist bus services are operated by state road transport services. Buses are available from many places outside Uttarakhand. To best reach Yamunotri, you may have to arrive at Hanuman Chatti which is at a distance of 14 km from Yamunotri. From Rishikesh, you may have to travel around 213 km.
When is the best time to travel to Yamunotri?
If you want to travel to Yamunotri, then it is better during May and June months. You can also travel during September and October months.
What is the best time during the day?
The temple authorities operate from 4 am onwards.
FAQ's
Q.

Can we get Yamunotri from Haridwar?

If you want to travel to Yamunotri from Haridwar then you may have to cover a distance of 223 km. You will be able to alight the bus service from Rishikesh bus station. You have to book services with Barkot – Haridwar bus service.

Q.

What grade of accommodation and food you get at Yamunotri?

The place is a Hindu pilgrim spot. So, you may not find many hotels still operating here. You may have to book your hotel stay at Syan Chatti which is a few km distances from Yamunotri. You will be able to enjoy all types of vegetable foods like Roti, Maggi, Dal, etc.

The entire trail is a trek. You will have to be prepared to trek around 5 km till you arrive at the temple.

Q.

Is the trekking trail difficult?

The trekking trail does not have any charcoaled road but the terrain is not difficult to walk.

Q.

What time does the Dham open or close for visitors?

The temple operates from morning till evening between Akshaya Tritya and Bhai Dooj.

Q.

How much do you pay for Palki and horse porter services?

In general, you may have to pay anything between INR 3000 to over INR 4000 per ride. The price will be fixed for the to and fro journey.
Enquire Now