Peechi Vazhani Wildlife Sanctuary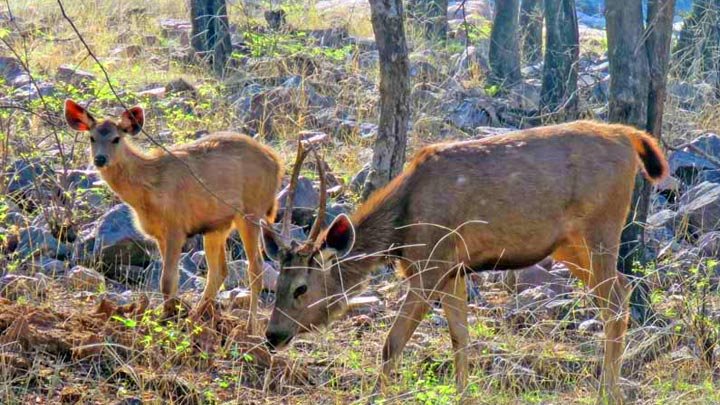 This is one of the oldest sanctuaries in the state. Surrounded by reservoirs of two dams, this region is a paradise for many lifeforms. This wildlife sanctuary is also famous for orchid and medicinal plants.
Best time to Peechi Vazhani Wildlife Sanctuary
March to October
How to reach Peechi Vazhani Wildlife Sanctuary?
Nearest railway station : Thrissur railway station (22 km away)
Nearest airport : Kochi airport (98 km away)
Nearest town : Thrissur (Thannichuvadu) (20 km away)
Entry charges
INR 10 for adults
INR 5 for children
Timings
The park is open from 8 in the morning to 6 in the evening, every day
Things to do in Peechi Vazhani Wildlife Sanctuary
Jungle safari
Nature walk
Boat safari
Bird watching
Camping
Trekking
Birds and Animals to Watch out For
Top animals to spot are elk, deer, elephants, bison, barking deer, fox, leopard, tiger and others. There are more than 60 species of birds here and a few species of snakes.
Places to visit Near Peechi Vazhani Wildlife Sanctuary
Athirapally
Guruvayur temple
Vazhachal waterfalls
Palayoor church
Suggested places to Stay
You can find basic accommodation facilities inside the reserve area. If you are looking for luxury options, you can book hotels in Thrissur.
Tips
Bring mosquito repellent with you.
Wear thick shoes during safari
Avoid teasing or harming animals or birds