Top Places to be visited in North East India
North East India is the famous tourist's spot in India. There are many places in North East India to be visited at least once in your life. The environment in North East India is so pleasant and scenery view. North India is famous for the hilltops, tea plantation, and floating clouds around us etc. We cannot say in words about North East India. We have to experience its weather and atmosphere of this tourist spot in India.
The best places to be visited in North East India are Kaziranga National Park, Nathu La Pass etc. We can do adventurous activities here also like Rafting, Trekking etc. For all these reasons North East India has become the best Tourist spot in India.
Kaziranga National Park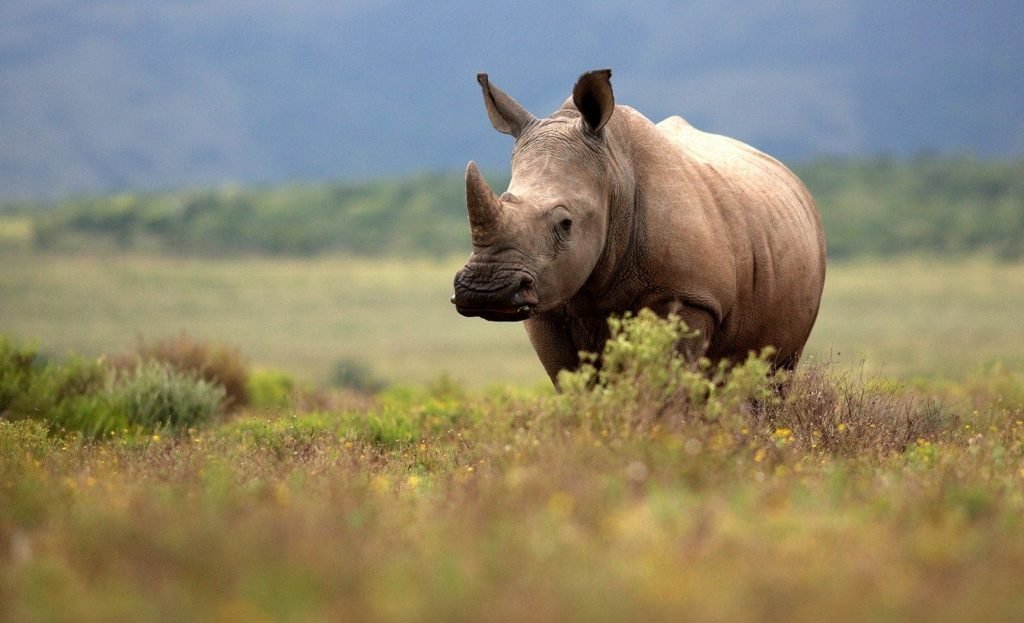 Kaziranga National Park is located in Assam. This National Park is famous for one-horned Rhinoceros in India. The main reason to establish this Park is to preserve One-horned Rhinoceros. Later, in 2006 it was also marked as Tiger Reserve. This National park was declared as UNESCO World Heritage site in 1985.
Here this National Park is famous for fauna and flora, Wild Water Buffalo, and Swamp deer etc. This place is famous for Elephant Safari to see the wildlife of Kaziranga and migratory birds species are also seen here. The best time to visit Kaziranga National Park is in between November to April. It is must to visit Kaziranga when you come to Assam.
Nathu La Pass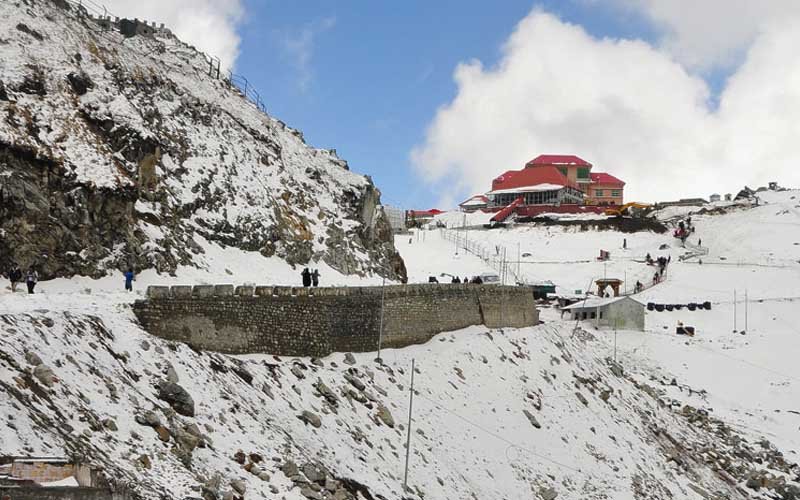 Nathu means "listening ears" and "La" means pass. Nathu La Pass is located in Gangtok in East Sikkim district. Nathu La Pass is the best place for Trekking and also toughest one. Because oxygen levels in Nathu La Pass are very low. So Oxygen cylinders are required to carry during trekking and sometimes tourists may fell down due to lack of Oxygen. That's why consulting doctor before trekking is needed.
The feeling we experience while trekking is thlrilling and pleasant. The weather, environment and some beautiful lakes around the Nathu La Pass are so picturesque. Nathu La Pass is near to Indo-Chinese border and there you can see both the Indian and Chinese soldiers. They are friendly to tourists. The best time to visit this place is during summers because temperatures will be bearable to trek. To do adventurous act in Gangtok just visit Nathu La Pass.
Must read: Top Places to enjoy Snowfall in India
Nuranang Falls
Nuranang Falls is well known as Bong Bong which is located in Arunachal Pradesh. This the best waterfall in North East India to enjoy the greenery and landscapes. The environment around the Nuranang Falls is so pleasant and serenity feel. The average height of this waterfall is nearly 100 meters. To have the best experience just go to the foot of the falls for a thrilling excitement in your life.
There are different attractive locations near to this Nuranang Falls are Madhurai Lake, Tawang monastery etc. Here you can see small Hydel energy generator for electricity. So it will be the nice trip to Nuranang Falls when you came to Arunachal Pradesh. The best time to visit Nuranang Falls is the summer season.
Cherrapunji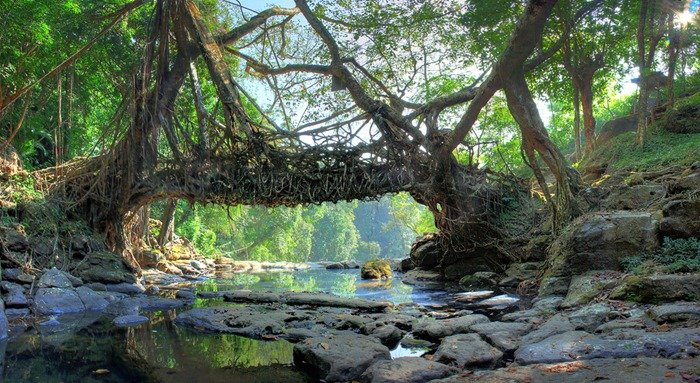 Cherrapunji is the wettest place in all over the world. There is only one month in Cherrapunji that is the monsoon. Every day there will be rainfall. To measure the climate of Cherrapunji means by less or high or medium rainfall only. It means it is the place for continuous rainfall. But the environment around the Cherrapunji is so pleasant with lush of greenery and waterfalls with glimpse clouds around us. It was located in Meghalaya and it was entered into Guinness Book of records as Wettest place in World.
This place is famous for rich environment abundant and roots forming bridges etc. Formation of bridges with roots is very nice to see here due to climatic conditions. Attractions of Cherrapunji is aged old caves, Orchids blooming, hills etc. Cherrapunji is the best producer of oranges and pineapples in all over India. When you visit Cherrapunji never forget to climb on root bridges. This was one of the greenery tourist spots of North East India.
Tawang Monastery
The largest Monastery in India means it is Tawang Monastery in Arunachal Pradesh. Which is situated at a height of 10,000 feet and it was the beautiful valley and home for nearly 450 monks. It was the most significant place to Buddhist preaching in Arunachal Pradesh. The most significant building in this compound is Dukhang, the assembly hall with 18 feet tall gilded statue of Buddha seated in the lotus position. This Monastery is decorated with different styles of carvings, paintings, and murals in the style of Buddhism architecture.
This Monastery is a place for Buddhist studies and school. The three-storied Monastery is filled with different ancient manuscripts, and a library with Buddhist preaches. You can be taught here about Buddhist culture and traditions. The different festivals which are celebrated here are Losar, Ajilamu, Dungyur etc. Tawang Monastery is famous for Celestial beauty in the night on Full Moon Day. It is the best place to know the culture and traditions of Buddhists. The best time to visit Tawang Monastery valley is in between April to October.
How to Reach North East India
By Air
Major Airports of North East India are Guwahati, Imphal, Bagdogra, Dibrugarh and Silchar. These are international airports and well connected from other cities of India such as Delhi, Kolkatta and others.
By Rail
North East India is well connected with major cities of the country. There are good connectivity of the train to Arunachal Pradesh and Assam. Assam had well railed connections from all over India.
By Road
All the states of North East India have good connections of roads. Regular buses run from West Bengal to North East India, which makes your journey easier and convenient.
Best time to Visit North East India
The best time to visit North East India in summers and monsoons to enjoy the weather of North East India. If you want to enjoy the summer in a cool place visit North East India or if you want to enjoy the nature visit in monsoons. Overall, the best time to visit is in between November to April.
These are the different place to be visited in North East India. It is most famous for picturesque environment and weather which makes to get attract to these tourist spots in North East Asia. There was no problem in transportation to reach different places of North East India. Because it has good network system with nearby other major cities and countries. You can enjoy tourist spots here by air or land.