Complete Travel Guide to Trivandrum, Kerala
Trivandrum is the capital of Kerala and a defined place for tourism. Trivandrum is also known as Thiruvananthapuram which is the southern-most district of Kerala. Trivandrum is a place to many exotic beaches, religious sites, water sports and mainly for its weather. The weather of Trivandrum attracts tourists because the first south-west monsoon showers will be started here in Trivandrum at early of June.
Trivandrum receives a very substantial rainfall rather than other districts in Kerala. Trivandrum is a beautiful city in Kerala built on seven hills which is the perfect blend for tourism.
The tourist attractions that are should be covered are Sri Padmanabha Swamy temple, Akkulam lake, Veli Lagoon, Agastya Mala Peak, etc.
History of Trivandrum
Another name to the city Trivandrum is Thiruvananthapuram. The word Thiruvananthapuram is derived from "Tiru", "Anantha", "Puram" it means "The town of Lord Anantha". Anantha means the serpent Shesha on whom Vishnu lies. This city was ruled by Ays till the 10th century. After their defeat, this city was ruled by the rulers of Venad.
Even the East India Company tried a lot to conquer the city of Trivandrum at the time of Umayamma Rani. But the glory and greatness of Trivandrum came to light after the rule of Marthanda Varma who is also known as the "Father of modern Travancore". After the rule of Marthanda Varma, the glory of Trivandrum continued by the Maharaja Swathi Thiruna.
At lost slowly in the time of 1834 English education came into power. At the time of 1904, the Shri Moolam assembly came into force. This is the historical timeline of Trivandrum from the 10th century. During this time many historical monuments, temples, are taken place which is now has become tourist attractions. The glory of Trivandrum history can be seen in the great heritage monuments.
Read also: Check out the list of adventure destinations in Himachal Pradesh?
Tourist attractions
Trivandrum is the best tourist spot in Kerala for all type of tourists. This place is ideal for family trips, picnic spots, tours with friends etc. The tourist attractions in Trivandrum are many religious sites, beaches, museums, etc. Not in one many things, in Trivandrum will make you a beautiful holiday trip in your life.
Religious Places
The word Trivandrum itself gives the reflection of religious harmony. There are many temples in Trivandrum which are the major attraction of tourism. The most popular temple in Trivandrum is the Padmanabhaswamy temple.
Padmanabhaswamy temple is the most visited temple and the famous one in Trivandrum. This temple was dedicated to Lord Vishnu in eternal sleep posture. This temple is the best example of an architectural style of Dravidian's. The architectural style and the spirituality of this temple attract a large number of tourists from all sides of the country. Recently, this temple was listed in one of the richest temples in the world.
Some of the other famous temples in Trivandrum are Attukal Bhagavathy Temple, Pazhavangadi Ganapathy Temple, etc. Among them, Attukal Bhagawati Temple is another famous one popularly known as the "Sabarimala of women". The major festival of this temple is Pongal a lot number of people attend this festival.
These are the famous religious sites in Trivandrum. But when you are going to visit temples in Trivandrum a specific traditional dress code must be maintained by both men and women.
Also read: The Five Most Famous Caves of India
Blissful Beaches
As we know Trivandrum is located on the seacoast so many beaches attract tourists. The most famous beach in Trivandrum is the Kovalam beach. Some other famous beaches are the Hawa beach, Shanghumukham beach etc. The famous sculpture by Raja Ravi Varma of Jalakanyaka (Mermaid) in Shanghumukham beach is the famous attraction.
The Kovalam beach is located at 16 kms away from the city and a favorite spot for tourists. Kovalam beach is the most popular one for its attractive pleasant environment and weather. The calm waters and the long shorelines attract a large number of tourists.
The major attraction of Kovalam beach is the Vizhinjam lighthouse. Sunset view of the Kovalam beach is unforgettable and most watchable. The beach offers also Ayurvedic massage and Yoga facilities. So never miss the way to Kovalam beach.
Read more about Romantic Beach Destinations in India
Enlightened Museums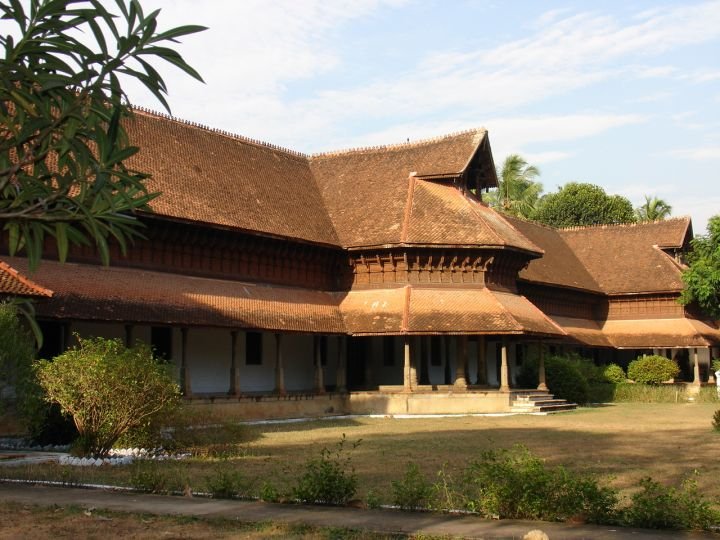 Museums in Trivandrum are the reflectors of heritage, culture, and tradition. The famous museums in Trivandrum are the Kuthiramalika Palace Museum, Napier Museum, and Sree Chithra Art Gallery.
Kuthiramalika Palace Museum is located near to the Padmanabhaswamy temple which was built by Maharaja Swathi Thirunal Balarama Varma. This temple name was derived from the carved wooden horses. The structure of this museum will rewind us the architectural style of Travancore. The attractions of this museum are paintings, traditional furniture, and the collections of Royal family.
Napier is another famous museum in Trivandrum. Napier museum is a symbol of Indo-Saracenic architectural style. This museum holds some rare and unseen collections of ancient ornaments, archaeological artifacts, idols, and ivory carvings etc. Napier Museum is the right place to experience Kerala's rich cultural heritage.
Sree Chithra Art Gallery is the collection of paintings by the well-known and popular artists like Raja Ravi Varma, Nicholas Roerich, and Svetlova. This art gallery exhibits the exquisite works from the Mughal, Rajput, and Tanjore School of Art.
These are all the famous and popular museums in Trivandrum which are must be visited. Exhibiting things in these museum makes you aware of the culture and tradition of Kerala.
Agasthya Peak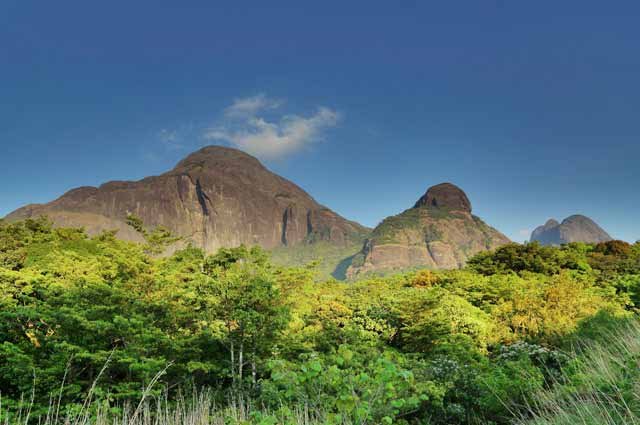 Agasthya koodam is the famous peak situated at an altitude of nearly 1800 mt above the sea level. This peak is the second highest peak in Kerala and a pilgrim center to Hindus. Women are not allowed to this place because according to the tradition this place was home to the great sage Agasthya, a confirmed bachelor.
Agasthya Peak is home to many valuable Ayurvedic herbs and medicinal plants. A famous attraction of this peak is the Neelakurinji, means a flower which blooms only once in twelve years. This peak is dedicated to secure the abundant wildlife and birds. Trekking is allowed here near the Neyyar Dam, but the pass must be taken from the Forest Department.
Peppara Wildlife Sanctuary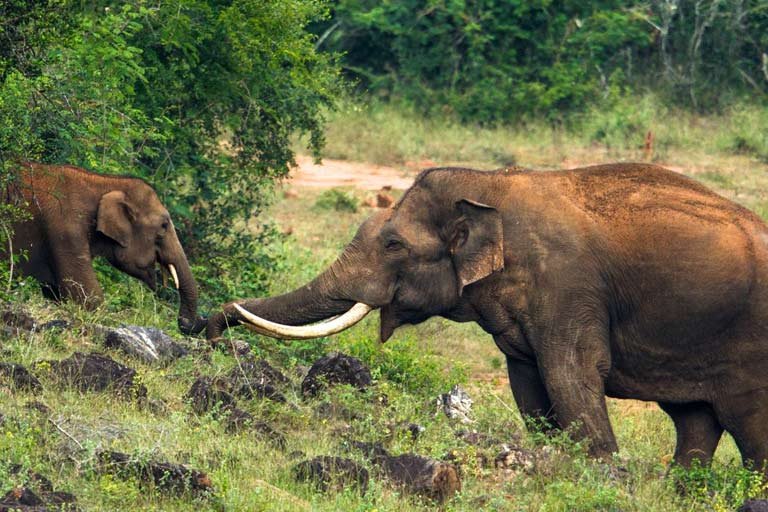 Peppara Wildlife Sanctuary is home to the rich flora and fauna. This wildlife sanctuary was spread over 53 sq miles and a rich habitat and environment. Wildlife lovers will be attracted most to this sanctuary. Animals that are common here are the elephants, sambars, lion-tailed macaques, leopards, and cormorants.
Things to do and enjoy in Trivandrum
The best things to do in Trivandrum are the shopping, exploring eatable dishes, fairs, and festivals. Trivandrum is the best place for shopping and food items.
Food Stops
Kerala is famous for their spices. Food recipes in Trivandrum are delicious and tasty. The famous food stops for tourists are the Hotel Annapoorna for vegetarians opposite Pazhavangadi Ganapathi Temple. Other famous food stops are:
Indian Coffee House, Central Station Road.
Hotel Buhari, Pazhavangadi.
Sindoor Palace Restaurant, Thiruvananthapuram Thenmala Road.
Coffee Hut, Vazhuthacaud.
For a variety of Dosas, Nirvedhya cafe Udupi, Palayam.
Shopping in Trivandrum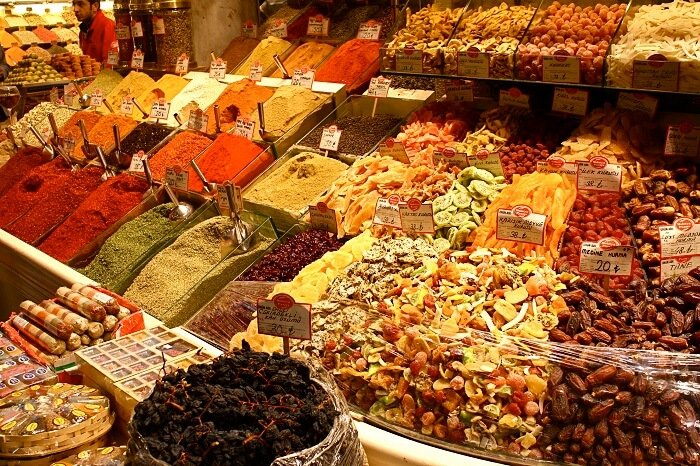 Shopping is the important thing to do when you visit a new place. Trivandrum is famous for different shopping destinations. Famous shopping destinations in Trivandrum are Chalai Bazaar, Connemara Market, Attukal Shopping complex and the Sarwaa etc. These shopping destinations are home to all home needs, decor things, ethnic jewelry, handicrafts.
Read also: Famous Places to Visit in Bangalore
Fairs and Festivals in Trivandrum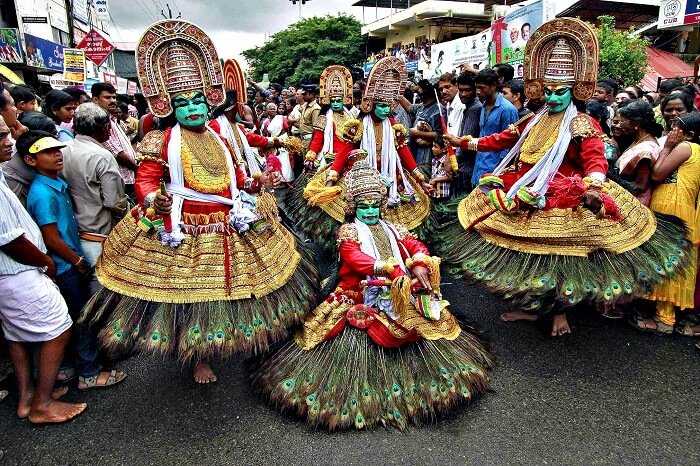 Attending fairs and festivals in Trivandrum are the most interesting thing. The famous festival of Kerala is the Onam. Onam is celebrated in a grand way with floral decorations, classical and folk touch, water carnivals etc. The major attraction of Onam is the boat races. Onam festival will be taken place every year in the months of August and September.
Another famous festival in Trivandrum is the Classical Music Festival which takes place every year from January 27 to February 3. At this event, many participants will be welcomed from all sides of the country. All the participants will show their talents in Carnatic and Hindustani music. These are the famous fairs and festivals celebrated in Trivandrum.
Best time to Visit Trivandrum
The best time to visit Trivandrum is from October to February. During this time rainfall is moderate and perfect for visiting places. Weather in Trivandrum is so cool and pleasant with a minimum temperature of 180 during winters.
How to reach Trivandrum
Trivandrum is a major city in Kerala. So there will be no problem for transportation. It is connected to all major cities.
By Air means you have to reach the Trivandrum International Airport. Many regular flights will be operated to and from Trivandrum.
By Rail means you have to reach Central Railway Station at Thampanoor which links Trivandrum to many cities.
By Road means you can easily access to Trivandrum by regular buses from south Indian cities like Chennai, Madurai, Bangalore etc.
Read about How to Reach Kerala
Finally, these are all the points to be remembered when you visit Trivandrum. Have the best holiday trip to Trivandrum by enjoying all these places with your family and friends. Hope you will enjoy the pleasant and blissful weather of Trivandrum.
Suggested tour packages of Kerala