Palace on Wheels Luxury Train: Quick Travel Information
If you wish to experience the legacy on the move, plan your trip to India through the luxury train named Palace on Wheels. It was in the year 1982 that Rajasthan Tourism Development Corporation launched "Palace on Wheels," which is an Indian luxury train (first of its kind) in co-ordination with Indian Railways to promote tourism in Rajasthan.
This luxury train of India comprises of 14 guest coaches having royal Indian appearance. The ornamented interiors of the train are influenced by the personal coaches used by the Maharajas from the past. With the passage of time, the train has been renovated several times to cater the technical up-gradation, ensuring its guests with a better tour experience every time. The train has been equipped with advanced modern amenities. Apart from its technological advancements, it also went through alteration and modification of the itinerary and off-train leisure tours.
The guests are pampered with the warm hospitality and royal ambience of Palace on Wheels. It leaves its guests spellbound through its unique charm and elegance. Therefore, this train has enrolled itself as one among the world's top five luxury trains. In India, the custom of luxury train tours has been introduced by Palace on Wheels. Over three decades, the train has been carrying impeccable and sophisticated Indian courteousness.
Take a royal trip to the land of magnificent regal palaces, splendid forts and amazing sand dunes being on Palace on Wheels in just seven days. Traverse through the majestic expanse of the Maharajas and Rajputs, exploring their grand lifestyle and the imperial land on this luxurious train named Palace on Wheels. The train has an influential in-built ambience that blends perfectly with the majestic charm and enhanced beauty of Rajasthan.
Besides, discover the glorious royal history of the iconic Taj Mahal in Agra. The journey to the neighboring desert begins from Delhi at 1800 hrs on Wednesdays. The trip ends at 0730 hrs in the morning of next Wednesday.
Wish to travel in this luxury train of India? Call us at +91 0120 411 3120 or contact us to book your tickets.
Peep into the History of the Palace on Wheels
According to history, the rulers from royal states like Gujarat, Rajputana, the Viceroy of British India and the Nizam of Hyderabad traveled by these lavish coaches. These coaches were left in the state after independence for several years. It was in 1981-82, that the Rajasthan Tourism Development Corporation along with Indian Railways introduced this heritage tourist train called the Palace on Wheels. It was introduced to boost Rajasthan tourism by providing a memorable experience through the majestic land of Rajasthan.
The railway department and the State Government gradually improved the train by adding various infrastructural changes in its coaches and interiors that matches the royal standard. The train comprises of 14 saloons, 4 service cars, 2 restaurant cum kitchen cars and one Bar cum Lounge. Each of the saloon in the cabins have attached bath and shower. Besides, it has well-appointed library, lounge, and bar.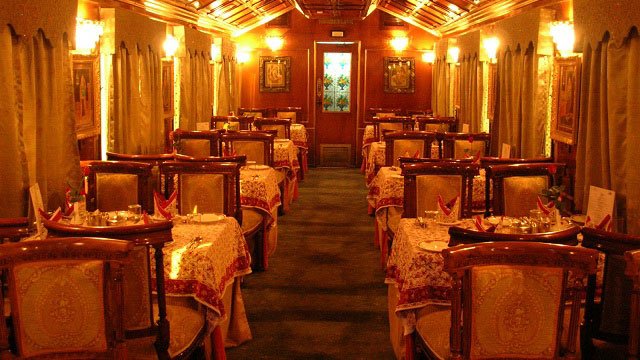 This train is all about lavishness and comfort, providing its guests opportunity to relive the royal era of the Kings and queens. One can spend relaxed moments in this fully air-conditioned train and enjoying the royal charm. The historical coaches of this train are equipped with modern amenities and adorned with designs in Rajasthani style. The coaches are attended by Khidmatgars (attendants), always available at your service. Boarding this luxury train will take you to the past.
Palace on Wheels Information
Services of This Heritage Train
Get pampered and experience this royal treatment with us. Enjoy the royal services during the travel. Try traditional Indian cuisine, Chinese or Continental dishes according to your wish along with the Chef's special every day, being on the train. The bar has good stock of Indian liquor and varied of wine, cocktails and scotch. Listen to the soothing music played in every saloon and let your children enjoy various games arranged for them.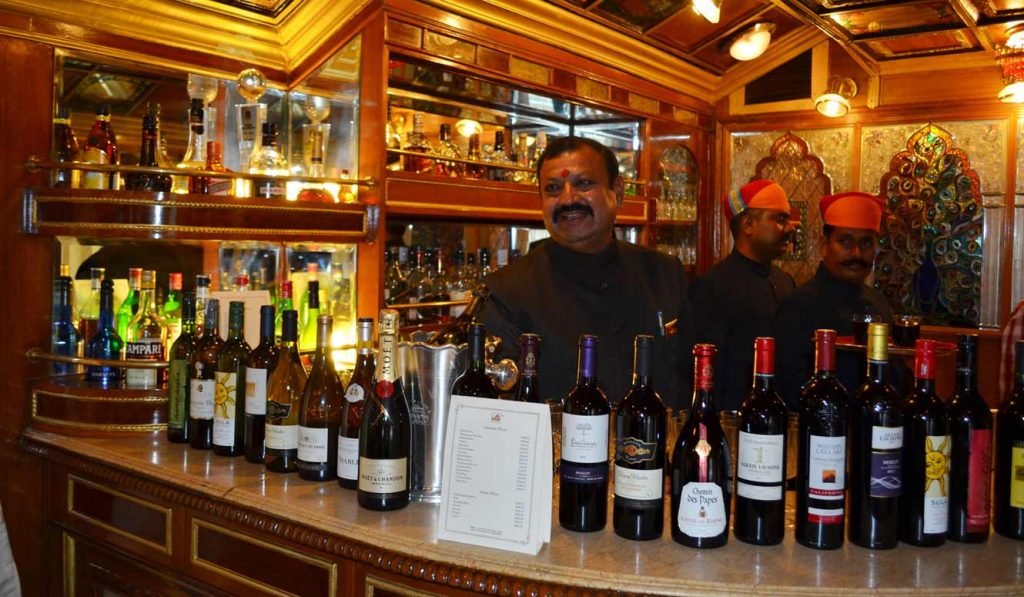 Be in the newly introduced spa saloon of this heritage train, to experience rejuvenation through Ayurvedic massage. Services of a Doctor or laundry can be availed on request. Gift items and souvenirs with the logo of Palace on Wheels can be purchased on board. Also get a coffee table book about the history of the train.
The saloons are named after the significant states of Rajasthan like Bikaner, Jaipur, Jaisalmer, Jodhpur, Kota, Udaipur, Alwar, Bundi, Dungarpur, Jhalawar, Bharatpur, Dholpur, Kishangarh and Sirohi.
The Royal Interiors in Abundance:
The carriages of the train offer a soothing ambiance of stately culture that includes painting, handicrafts, furniture, and furnishings. The ceiling of its lounge looks interesting and distinctive. Though the saloons differ from each other, still the décor of these saloons has been synchronized and taken care of, providing continuity. The exterior walls of the saloons are coated cream yellow bearing the logo of the princely states.
Itinerary of Palace on Wheels
Be with us on this luxury safari to explore the romantic land of Maharajas-Rajasthan. Get pampered with the royal luxuries, while unveiling the historical and cultural treasure of this princely state. Get mesmerized by the charm of the majestic land of Rajasthan.
This luxury tour through the Palace on Wheels will be of 7 Nights and 8 Days. The journey will begin from the capital city, Delhi. You will board this heritage train from Safdarjung Railway Station after a warm traditional welcome from the staff of Palace on Wheels.
On the second day, you will reach the pink city- Jaipur. At Jaipur Railway Station, you will get a royal welcome by Elephants and go for sightseeing to the popular tourist sites like St. Albert Museum, Pink City Palace, Hawa Mahal or Palace of Winds, UNESCO World Heritage Sites like Jantar Mantar and Hill Fort Palace of Amber. Enjoy fascinating elephant ride and admire the perfect blend of Rajput and Mughal architecture.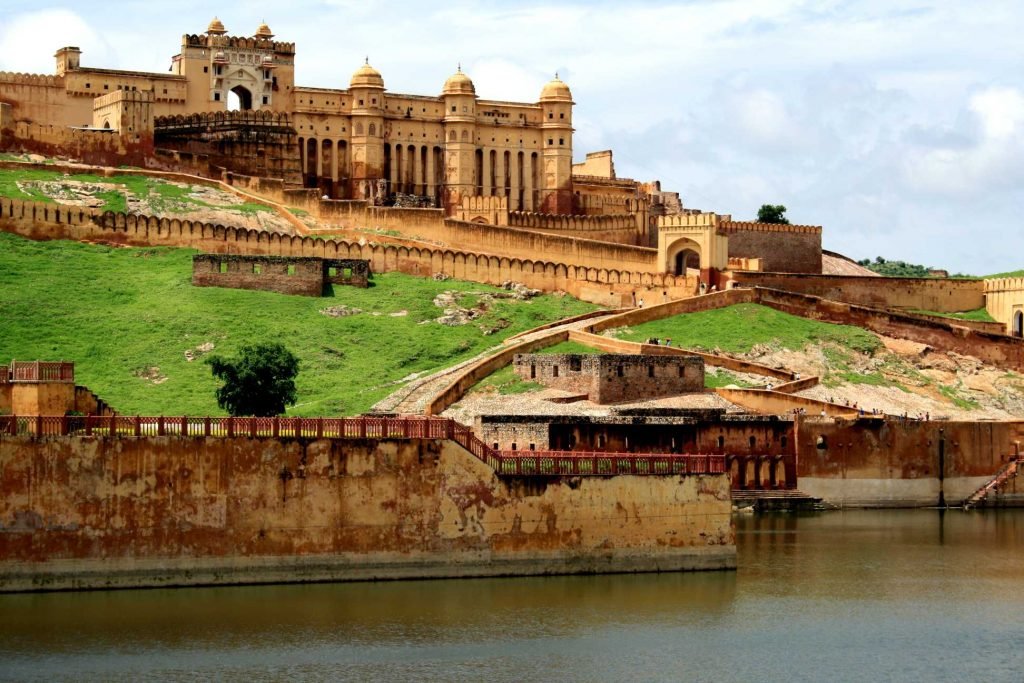 On the third day, your trip to Ranthambore will begin early in the morning, from Sawai Madhopur Railway Station for a jungle safari in Ranthambore Tiger Reserve. Observe the exotic wildlife at the reserve. In the Afternoon, your train will reach Chittorgarh Railway Station. An excursion to UNESCO World Heritage Site of Hill Fort, Chittorgarh will be there for you. You will enjoy Sound & Light program in the fort complex.

Your fourth day will include a trip to the City of Lakes- Udaipur. There you will visit the City Palace of 17th century, Crystal Gallery, the Royal Gardens (Saheliyon Ki Bari) and go cruising across Lake Pichola.
On fifth day, your trip will be at Jaisalmer known as the Oasis in desert. You will visit the UNESCO World Heritage Site of Jaisalmer Fort, post breakfast. Then visit the five storied, exquisitely carved Patwon ki Haveli and magnificent Jain Temples. Experience a colorful camel ride, exploring the Sam sand Dunes in Thar Desert. Witness the enchanting sunset and later enjoy Cultural Program.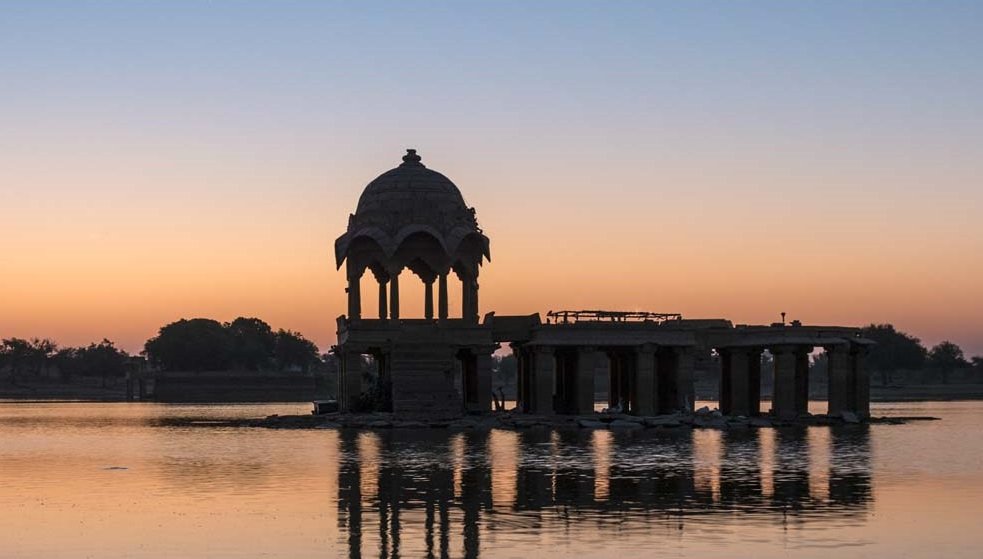 Your trip will then extend to Jodhpur, also known as the "Heart of Marwar" on sixth day. Sightseeing tour post breakfast will be scheduled for you, taking you through the famous Mehrangarh Fort, Jaswant Thada and a museum at Umaid Bhawan Palace.
In the early morning of seventh day, proceed towards Bharatpur Bird Sanctuary, a UNESCO world Heritage Site. Observe the various species of local and migratory birds while enjoying a ride on cycle rickshaw. At noon, you will reach Agra Railway Station. Proceed to visit the UNESCO World Heritage Sites like the world famous mausoleum-Taj Mahal & Agra Fort which are the excellent examples of intricate Mughal architecture.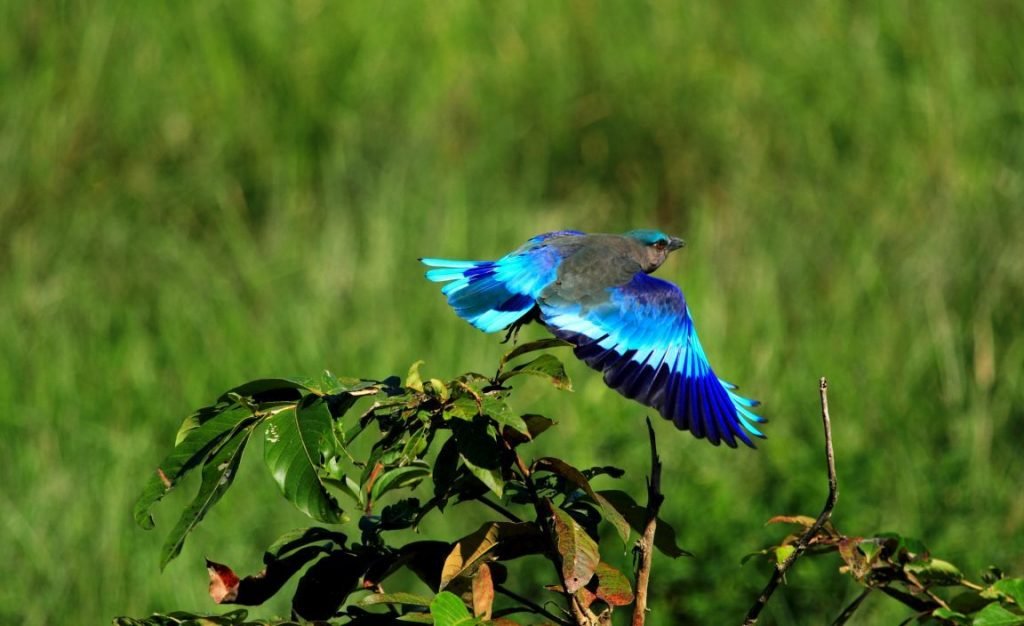 Know more about Some Interesting Facts about the Maharajas' Express
You will be back to Delhi on the eight and last day of your tour.
Tour Highlights Palace on Wheels
Experience the royal lifestyle being on the luxury train tour through Palace On Wheels in 7 nights, which Includes:
Travelling overnight, staying in AC cabins of the luxury train with attached bathroom.
Group excursions (pre-paid), sightseeing in AC buses accompanied by English speaking Guide and monument entrance fees.
Enjoy Bed Tea in the morning. Have a hearty breakfast, proper lunch & dinner along with bottled drinking water.
Entry fee & Camera fee at the Wildlife Reserves and Monuments.
Go for a Jungle Excursion on a 15 seater canter in Ranthambore Tiger Reserve.
Enjoy various rides during the trip like Elephant ride in Jaipur, fascinating boat ride in Udaipur, colorful Camel ride at Sam sand dunes, and cycle rickshaw ride in Bharatpur Bird sanctuary. Also get indulged into amazing activities like Sound & Light Show at Chittor Fort and Cultural Program with dinner in Jaisalmer.
Complimentary Wi-Fi connectivity.
Schedule for Palace On Wheels
Get the schedule of the Luxury Train (Palace On Wheels) Tour of 7 Nights that begins from New Delhi. You can find the schedule of the train till April, 2018
| | |
| --- | --- |
| Months | Dates |
| April, 2016 | 06, 13, 20, 27 |
| May, 2016 to August, 2016 | No operations |
| September, 2016 | 07, 14, 21, 28 |
| October, 2016 | 05, 12, 19, 26 |
| November, 2016 | 02, 09, 16, 23, 30 |
| December, 2016 | 07, 14, 21*, 28* |
| January, 2017 | 04, 11, 18, 25 |
| February, 2017 | 01, 08, 15, 22 |
| March, 2017 | 01, 08, 15, 22, 29 |
| April, 2017 | 05, 12, 19, 26 |
| May, 2017 to August, 2017 | No Operations |
| September, 2017 | 06, 13, 20, 27 |
| October, 2017 | 04, 11, 18, 25 |
| November, 2017 | 01, 08, 15, 22, 29 |
| December, 2017 | 06, 13, 20*, 27* |
| January, 2018 | 03, 10, 17, 24, 31 |
| February, 2018 | 07, 14, 21, 28 |
| March, 2018 | 07, 14, 21, 28 |
| April, 2018 | 04, 11, 18, 25 |
Tariff of Palace On Wheels
Know about the Tariff of Palace On Wheels for 7 nights, valid for the Month of April, 2016 (Taxes Extra)
| | | |
| --- | --- | --- |
| Occupancy Type | US$ Tariff (For Foreign Passport Holders) | INR-Rupees Tariff (For Indian Nationals) |
| Per Person On Single Occupancy | US$ 4,200 | Rs 2,52,000/- |
| For 2 Persons On Double sharing | US$ 6,300 | Rs 3,78,000/- |
| For 3 Persons On Triple Sharing | US$ 8,610 | Rs 5,16,600/- |
Know about the Tariff of Palace On Wheels for 7 nights, valid for the Month of October, 2016 to March, 2017 and October, 2017 till March, 2018 (Taxes Extra)
| | | |
| --- | --- | --- |
| Occupancy Type | US$ Tariff (For Foreign Passport Holders) | INR-Rupees Tariff (For Indian Nationals) |
| Per Person On Single Occupancy | US$ 6,055 | Rs. 3,63,300/- |
| For 2 Persons On Double Sharing | US$ 9,100 | Rs. 5,46,000/- |
| For 3 Persons On Triple Sharing | US$ 12,075 | Rs. 7,24,500/- |
Note:
10%  extra holiday surcharge for Christmas eve and New Year eve  will be charged. Such as 21 December and 28 December, 2016 departs; 20 December 2017 and 27 December, 2017 Departs.
Know about the Tariff of Palace On Wheels for 7 nights, valid for 4 Month- September 2016, April 2017, September 2017 and April 2018 (Taxes Extra)
| | | |
| --- | --- | --- |
| Occupancy Type | US$ Tariff (For Foreign Passport Holders) | INR-Rupees Tariff (For Indian Nationals) |
| Per Person On Single Occupancy | US$ 4,550 | Rs. 2,73,000/- |
| For 2 Persons On Double sharing | US$ 7,000 | Rs 4,20,000/- |
| For 3 Persons On Triple Sharing | US$ 9450 | Rs 5,67,000/- |
Taxes & Charges Vary
There are some important points to be noted regarding the charges and taxes.
On 1st Jan 2016, 4% Government Service Tax along with extra Commercial Tax of US$ 15 per person will be charged. The extra charges will be applicable on the date of journey.
Each cabin allows maximum 3 persons below 5 years.
Children above 5 years are charged with 10% of adult tariff, but are not provided any bed.
Children above 12 years are charged with 50% of adult tariff and can share cabin with adult.
Foreign Passport holders having OCI cards has to pay according to US$ tariff.
Though the tour duration is of 7 Nights, but one can opt for a minimum of 5 nights New Delhi/Jodhpur Part journey. You need to pay accordingly!
Know the Extra Costs:
There are some extra costs, which are not included in train tour. Such as
Camera fees at wildlife reserves and monuments
Consumption of beverages (alcoholic & non alcoholic)
Use of facilities like laundry & Spa and porter fees
Tour insurance, tips & gratuity and other personal expenses
Arranging visa for India, hotel & local tour in New Delhi
Important Things to Know about Palace On Wheels:
Guests are requested to purchase Tour Insurance from their country before all set to travel.
It is recommended that the passengers should arrive in Delhi, a day before the journey begins as from Mid-December to Mid-January heavy fog covers North India.
The booking of Royal Indian trains is mostly limited to agents only.
If any dispute arises, it will be the subject to jurisdiction only in the courts of New Delhi, India.
We shared with you all the major information regarding the first heritage train of India, Palace On Wheels so that you could book your tickets without any difficulty. Board this luxury train, which is the pride of India to experience the unique royal treatment, while exploring the glorious and majestic Indian Territory.