How to Reach Khajuraho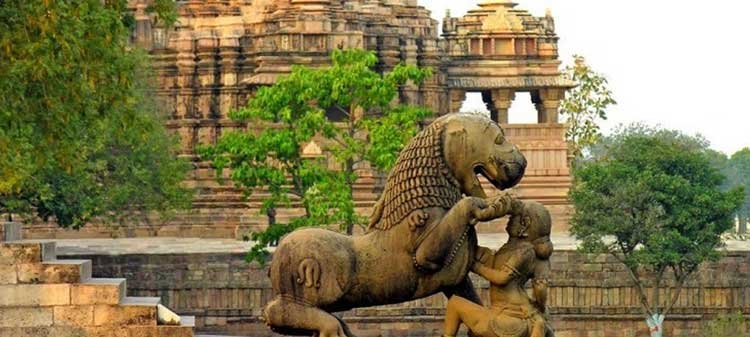 By Air:
Khajuraho Airport is the nearest airport. However to reach Khajuraho temple one needs to take flights from major cities of India. One can take direct flights from cities like Delhi, Kolkatta, Bhopal, Goa, Mumbai, Vranasi, Allahbad. Major carries including Air India, Spice Jet and Jet Airways have there scheduled flights on day to day basis from various cities of India.
By Train:
Both direct and indirect trains are connected to Khajuraho Railway Station. However, the major railway station is Mahoba where most of the trains reach. It is just 63 kilometers away from the main temples of Khajuraho. On reaching the station, one can hire pre – paid taxis which take around 3 hours to reach the main city. Trains are well connected to Mahoba railway station from Indian cities including Varanasi, Gwalior, Jabalpur, Kolkatta, Delhi and others runing regularly to Mahoba.
By Road:
Most of the roads reaching Khajuraho are quite smooth so a ride in luxury buses both air – conditioned and non – airconditioned can be really a enjoyable one. Khajuraho is just 10 kilometers away from from National Highway 75. Delhi is 600 kilometers away and Jhansi 177 kms. Nearyby cities include Satna 116 kms away and Jhansi 117 kms away.